Process
First, you will play a game to get your creative juices flowing! In Goldburger To Go, the cast and crew are hungry and they need you to fix their machine! You will need to make a few changes to their machine so that it will work right and they can go eat lunch. Use the Instruction and Tip tabs to help you along the way!
Next, take a look around the website InventiveKids. It has plenty of information to get you started thinking like an inventor!
After you have played the game Goldburger To Go, you will take a look at some famous inventors and the inventions that they have created. When you read the two websites listed below, you will learn more about some of the things we use everyday and where they came from. While you are reading about these inventors, think about the invention that you want to create.
Once you have researched some famous inventors, you will watch the video on kid inventors. These kids are in school just like you, and they had an idea that they brought to life! Many of these inventions were made from items that we see everyday. Again, while you watch the video take notes of ideas that might pop into your head for you own invention!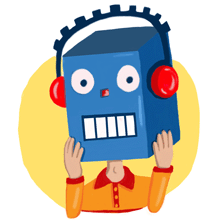 Now that you have plenty of information on inventors…it's time to get to work! These next two worksheets are to help you get started with the rough draft of your invention! On the first worksheet Create Your Own Invention, you will name, describe, and talk about how your invention will improve the lives of others. You will also have a chance to talk about two of your favorite famous inventors that you read about earlier.
Invention Worksheet 1
On the second worksheet is a list of parts that you have to choose from. Remember, you must choose at least four of these parts to create your product. You will also have the chance to draw your new invention so you can picture what it will look like!
Invent It, Build It!
Once you have your rough draft complete, it is time to gather the parts of your invention and create it!
Extra, Extra Read All About It!
Once your product has been put together, you will make an advertisement poster to present to the class. Make sure that your advertisement is colorful, creative and tells everyone what your invention is!